Cypriot Community of Western Australia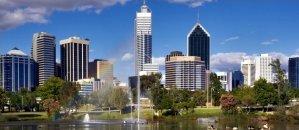 The Cypriot Community of West Australia was established in 1974 after the Turkish invasion of Cyprus in July of 1974.
The Greek Cypriots living in West Australia at that time got together and organised aid and support for the Greek Cypriot refugees and as a result of these efforts established the beginnings of the Cypriot Community which has now grown to have a membership of hundreds of  Greek Cypriots and fellow Hellenic's.
The aims of the Community are to promote contact between members by organising functions and activities and to encourage the youth to interact with the community.
The Community does not, at present, have its own premises but uses other Greek functions centres for its activities.
Vertical Smart Slide 1

The Cypriot Communit…

Posted 1 month ago

 

Date: 4th February 2018

Location: Kingsway Sports Ground in Madeley (entry from Kingsway or Bellerive Bvd)

Meal Price: $20 Adults $10 Children under 12yrs (meal tickets purchased on entry)

Fully Licenced Bar available…

President briefs lea…

Posted 1 month ago

President of the Republic of Cyprus Nicos Anastasiades briefed on Wednesday the leaders of the Southern EU countries on recent developments in Cyprus` Exclusive Economic Zone, Turkey`s illegal actions in the Cypriot EEZ,…

Cyprus President Nic…

Posted 9 months ago

President stresses the importance of a Cyprus solution for regional and international relations
CNA - Apostolis Zoupaniotis - Washington 07/06/2017 21:28

A re-united Cyprus, with an independent foreign policy, will prove of great value for…

World Economic Forum…

Posted 2 years ago

 

Cyprus, at the intersection between Europe and the Middle East, has been divided for over a generation. Ongoing negotiations between the Greek Cypriot and the Turkish Cypriot community have spurred…

The ultimate goal is…
Sponsors
These are our regular sponsors who are always on hand to help with our events by means of donations and services. Please support their businesses.